The PEAK: February Mitzvah Of The Month Making a Difference in The Lives Of Holocaust Survivors! Suspicious Email Circulating
| | |
| --- | --- |
| Author | |
| Date Added | |
| Automatically create summary | |
| Summary | |
Peak of the Week 
 --------
February 2 2020- February 9 ,2020
6 Sh'vat - 13 Sh'vat 5780
 Friday (Erev Shabbat) Services: 6:30 PM
Saturday Morning (Shabbat) Services: 9:30 AM  Parashat Beshalach
Sunday Minyan: 9:15 AM
Sunday Torah Cafe: 10:15
---------
February Mitzvah Of The Month!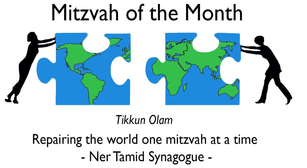 Creating Baskets for The San Diego Holocaust Survivor Coalition
More information here
For the Month of February, we will be collecting items.

 Things you can bring to donate for the baskets:
Coffee pots
Tea kettles
Decaf ground coffee
Herbal teas
Regular teas
Baskets or reusable bags to put them packages in
Honey
Mugs
Sugar
Decorative stir sticks
Things you can bring to donate for the baskets:
Coffee pots
Tea kettles
Decaf ground coffee
Herbal teas
Regular teas
Baskets or reusable bags to put them packages in
Honey
Mugs
Sugar
Decorative stir sticks
Please drop items off at the office.
Watch Out For A  Suspicious Email From Rabbi Sammy
There is an email circulating impersonating Rabbi Sammy and asking for a reply.
DO NOT REPLY TO THIS EMAIL!
If you receive an email from Rabbi Sammy that has NOT come from his synagogue email address, please forward it to info@nertamidsd.org
Camp Fair!
Sunday February 9!


Featuring Camp Mountain Chai
Explore Jewish summer camp options this Sunday whith Camp Mountain Chai and more San Diego Jewish summer camps!
The Ner Tamid Annual Gala March 14, 2020
6:00 PM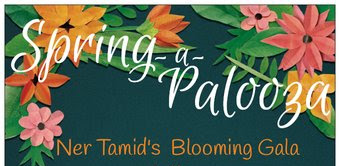 Do you have a business, or know someone who does?
Please consider advertising, referring a friend to advertise, or underwrite the gala this year!
This year's gala fundraising goal is 
$40,000
and we need YOU to help make that happen!
Through your ongoing generosity, we continue to offer outstanding Hebrew school education, innovative programming for all ages, and meaningful, creative Shabbat & holiday services.

Check out our webpage here to see underwriter and sponsorship options!


Full course outline available here
   Register for this course here
 Ner Tamid Members: $180 per individual, $250 per couple
    - Non-Members: $360 per individual, $500 per couple
Individual Course: $15

 February 4
Shabbat: Palace in Time
Shabbat is the greatest Jewish invention: a weekly vacation from ordinary time, a chance to unplug from our distractions and reconnect with ourselves and each other. In this class we'll explore the most essential holiday of the Jewish calendar, a day that Rabbi Abraham Joshua Heschel called "a palace in time."

This class is taught in partnership with the Louis & Judith Miller Introduction to Judaism Program at American Jewish University

For more information, call the office at 858 777-0256 or email info@nertamidsd.org
Kiddush/Oneg Sponsors

​​​​​​​
Thank you to Joan Schauder for sponsoring Oneg on Friday night in memory of Fanny Schauder and Paul Schauder
Thank you to Jenny Raz for sponsoring Kiddush this Saturday in honor of Jacob Raz

Thank you to Terry Whitton for her donation in celebration Mazel tov to Matthew, son of Paul (z'l) and Terry Whitton on his engagement to his beshert. Rebecca Rosen
Thank you to Marisa Connell for her donation in honor of the birth of Solomon Dani Shemirani
Thank you to Howard and Toby Cohen for their donations in memory of Jeffery Cohen and Sarah Kreitman
​​​​​​​Thank you to Gerry and Sharon Goldstein for their donation in memory of Ann Groner and Bessie Zimmen
Thank you to Sheldon and Hariett Wolpoff for their donation towards school security
Ner Tamid Salon
Sunday Feb 9, this time at 3pm in the sanctuary

This is an occasional event in which one of our congregants leads a casual presentation or discussion on a general-interest and typically non-religious topic.  Our next presenter is Mark Baker (yes, that Mark Baker) who will be discussing architecture, with an emphasis on his design of our very own sanctuary. 
Light nosheri will be provided; donations graciously accepted to fund the nosheri at the next event.

Do you have a favorite topic that you would like to discuss at a future Salon?  Maybe a project you have worked on professionally, a hobby, or something you just happen to know a lot about?  Maybe you have designed a famous building or would like to give a tour of your grocery warehouse, or you have researched a historical event, or are an expert in atomic physics?  Please share what you know.  We would love to learn about it!  Contact  Doug Bergman .
We have a new Phone number!


We are currently upgrading our phone system our new number is:
 (858) 777-0256
Upcoming Events
February 8: Kiddush sponsored by Jenny Raz in honor of Jacob Raz 
February 14: Family Shabbat with Cara Freedman
February 21 6:30 Community Shabbat (dinner served after services)
February 21 - 22: Scholar In Residence Weekend with Rabbi Raanan Malek 

Upcoming Hebrew School and USY/Kadima Dates
February 7, 7:30 USY Shabbat Club 7:30
February 9, Camp Mountain Chai will be present on campus if you have any questions
February 28, 7:30 Kadima Shabbat Club 
English Birthdays
Sunday
Genevieve Goldstone
Bernice Fried
Tuesday
Steve Provol
Wednesday
Meg Harari
Shabbat
Hedi Wolpoff
Joseph Diamond
Stuart Gross
Anniversaries
Friday
Malka and Paris Shemirani
​​​​​​​
​​​​​​​
Refuah Shleimah
 Josh Burns, April Stokes, Jessica bat Jean, Brian ben Alice, Emma bat Josephine, Dana bat Chava, Michele bat Virginia, ​​​​​Chaim Leib ben Martyl, Lab ben Esther, Robert Cohen, Itta Masha Bat Nechuma Ella, Sanci bat Esther v'Natan, Toby Cohen, Donald ben Violet, Basha bat Brendel, Sarci Cohen Michael, Thelma Press, Yamit Rachel bat Aharon Shimon v'Miryam Shoshanah, Kova Sheina bat Pesha,  Dovid ben Mariam, Charles Clark, Jack Mandel, Tim Gallivan, Charlie Riemer, Benny Ammar , Judy Mandel,Cynthia Friel
Yahrzeits
Friday, 2/7
Erica Radway for Mother Lila Moren Radway
Teresa Whitten for father Herman Wolf

Sunday, 2/9
Joan Schauder for Husband Paul Schauder
Max Ader for Grandmother Beatrice Ader

Monday, 2/10
Sharon Friedman for Father Stanley Finkel

Tuesday, 2/11
Jerry Markus for Mother Ida Markus
Laurie Lichter-Heath for Sister Michele Diane Lichter
Nanette Brown for Sister Michelle Lichter

Thursday, 2/13
Lisa Singer for brother Jeff Cohen
Marisa Connell for Grandfather Leo H. Connell
Martin Leblang for Father Sylvan Leblang
We continue to remember 
 Shamsi Shemirani, David Epstein, Harold Reisman, Aleksander Usach, Joe Schneiderman, Rabbi Hershel Brooks, Mark Olkon, Rosalie Taubman
Ner Tamid Synagogue
12348 Casa Avenida
Poway, CA 92064
Thu, February 27 2020
2 Adar 5780
Services Live
Click above on "Touch to Play" to listen live.
Call: (858) 777-0256
Office Hours
Sunday - 9:00 AM - 12:15 PM
Monday - Closed
Tuesday - 11 AM - 4 PM
Wednesday - 11 AM - 6:00 PM
Thursday - 11 AM - 4 PM
Friday - 11 AM - 4 PM
Saturday - Closed

Service Times
This week's Torah portion is

Parshat Terumah
Candle Lighting
Havdalah
Motzei Shabbat, Feb 29, 6:15p
Thu, February 27 2020 2 Adar 5780