The Peak: Family Shabbat With Cara Freedman This Friday!
| | |
| --- | --- |
| Author | |
| Date Added | |
| Automatically create summary | |
| Summary | |
Peak of the Week 
 --------
January 4 2020- January 11 ,2020
7 Tevet - 14 Tevet 5780
 Friday (Erev Shabbat) Services: 6:30 PM
Saturday Morning (Shabbat) Services: 9:30 AM  Parashat Vayigash
Sunday Minyan: 9:15 AM
Sunday Torah Cafe: 10:45 AM (following the memorial service for Rosalie Taubman z"l)
---------
Family Shabbat With Cara Freedman!
This Friday 6:00 PM!



Come join us for dinner, songs, and lots of fun as we welcome Shabbat with Cara Freedman!
Dinner: 6:00 PM
Service: 6:30
Memorial Service for Rosalie Taubman This Sunday, 9:30 AM
Rosalie z"l was laid to rest in Ohio.
Please join us at Ner Tamid to honor her memory and to provide comfort to her family, friends, and loved ones who mourn her loss.
Special Torah Cafe This Sunday 10:45
Join Ross Zwerling of Dignity Memorial and Rabbi Sammy for:
 Death, Dying, and Mourning: An Exploration into the Tradition and Practical Planning.
*Torah Cafe will start at 10:45 this sunday to allow anyone who attends the memorial service to participate.
The Peter Chortek Leadership Award is accepting Applications!
The Peter Chortek Leadership Award recognizes Jewish high school students in San Diego who are making a difference in our community. This award of $5400 plus $540 for Tzedakah in a Donor Advised Fund, is one of the largest available to local Jewish applicants who have organized and led an extraordinary tikkun olam project that has benefited others, their neighborhood, the community, the environment, or the world.
Applications have been extended for all San Diego communities to Friday, January 13th.
Click here www.jcfsandiego.org/pcla for more information and to apply.  


Full course outline available here
   Register for this course here
 Ner Tamid Members: $180 per individual, $250 per couple
    - Non-Members: $360 per individual, $500 per couple
Individual Course: $15

January 14, 2020 -- Session Two Topic: The World of the Bible  
The Hebrew Bible records the first thousand years of Jewish history -- including the stories of the kings and judges, poets and prophets who shaped the Jewish People from the beginning.

This class is taught in partnership with the Louis & Judith Miller Introduction to Judaism Program at American Jewish University

For more information, call the office at 858 777-0256 or email info@nertamidsd.org
January Mitzvah of the month!
Monday, January 20, 2020, 8:45 AM - 12 PM
Put on your Ner tamid T-Shirt (available in the office) 


12TH ANNUAL MARTIN LUTHER KING JR. DAY OF INTERFAITH SERVICE
Join us in Balboa Park for the annual MLK Day Park Clean Up!
Join diverse San Diego faith communities in hands-on volunteer service in Balboa Park.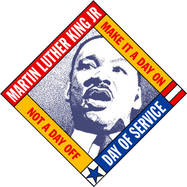 Make it a day on, not a day off!
More information here
The Ner Tamid Annual Gala Date Has Been Changed!
The new date is March 14th 2020
The gala committee is already hard at work planning an amazing event for this year and are seeking sponsors and underwriters. These gracious donors are what make the gala happen and help keep the Ner Tamid community up and running. If you own a business or have a contact with a local business who may be interested, please contact the office . 
Introducing the Ner Tamid Salon!
Featuring Leon Lazarus reading his short Stories
Sunday, January 12, 5:00 PM in the Ner Tamid Library



This is an occasional event where one of our congregants leads a casual presentation or discussion on a general-interest (not neccesarily religious) topic.  Our first event will feature our own renaissance mensch Leon Lazarus, who will read some of the short stories he has written.  
Free, in the library.  
Nosheri will be provided; donations graciously accepted to fund the nosheri at the next event.

Do you have a favorite topic that you would like to discuss at a future Salon?  Maybe a project you have worked on professionally, a hobby, or something you just happen to know a lot about?  Maybe you have designed a famous building or would like to give a tour of your grocery warehouse, or you have researched a historical event, or are an expert in atomic physics?  Please share what you know.  We would love to learn about it!  Contact  Doug Bergman .
We have a new Phone number!


We are currently upgrading our phone system our new number is:
 (858) 777-0256
We apologize for the cool temperature in the sanctuary during services, we are currently working on the heating system however, until we have resolved it please remember to bring a sweater or a jacket to services 
Upcoming Events

January 19, 10:15am Torah Cafe with Cantor Caitlin Bromberg, "Wanderlust and Wisdom: The Torah of Travel," An exploration of traveling in the tradition and learning about a unique journey through Italy (to be led by Cantor Bromberg summer 2020)
January 20, 8:45 AM 12th Annual Martin Luther King Jr. Day Interfaith Balboa Park Clean Up. More information here   
January 24: 6:30 PM Musical Shabbat

Upcoming Hebrew School and USY/Kadima Dates
January 18, Havdalah School and USY Party Pajama Jam, 6:00
January 25, 9:30am USY (7th-12th Grade) Shabbat Services more information here
January 19, Martin Luther King Jr. Day Weekend. NO SCHOOL
February 2, World Wide Wrap, Tefilin and Pancake Breakfast
February 9, Camp Mountain Chai will be present on campus if you have any question
English Birthdays
Sunday
Dava Leblang

Tuesday
Jennifer Greenfield
Lisa Singer
Shiraz Rokach

Thursday
Marion Yurow
Stephanie Diamond

Friday
Ben Levinsky
Nikki Schweitzer
Anniversaries
Wednesday
Yousef and Judy Shemirani

Thursday
Jerry and Astrid Sigel
Refuah Shleimah
 Josh Burns, April Stokes, Jessica bat Jean, Brian ben Alice, Emma bat Josephine, Dana bat Chava, Michele bat Virginia, ​​​​​Chaim Leib ben Martyl, Lab ben Esther, Robert Cohen, Itta Masha Bat Nechuma Ella, Sanci bat Esther v'Natan, Toby Cohen, Donald ben Violet, Basha bat Brendel, Sarci Cohen Michael, Thelma Press, Yamit Rachel bat Aharon Shimon v'Miryam Shoshanah, Kova Sheina bat Pesha,  Dovid ben Mariam, Charles Clark, Jack Mandel, Tim Gallivan, Charlie Riemer, Benny Ammar , Judy Mandel
Yahrzeits
Tuesday
James Jacoby for grandfather Archille Leon Breslauer
Jan Burke for father Everett Shapiro
Jerold (Jerry) Eichenbaum for father Victor Eichenbaum
Marcia Kaplan for Father In Law Louis Kaplan

Thursday
Solomon Finkelstein for Mother Ryfka Silberberg Finkelstein

Friday
Marcia Kaplan for Mother Lillian Spatz Orol
We continue to remember 
 Shamsi Shemirani, David Epstein, Harold Reisman, Aleksander Usach, Joe Schneiderman, Rabbi Hershel Brooks, Mark Olkon, Rosalie Taubman
Ner Tamid Synagogue
12348 Casa Avenida
Poway, CA 92064
Thu, February 27 2020
2 Adar 5780
Services Live
Click above on "Touch to Play" to listen live.
Call: (858) 777-0256
Office Hours
Sunday - 9:00 AM - 12:15 PM
Monday - Closed
Tuesday - 11 AM - 4 PM
Wednesday - 11 AM - 6:00 PM
Thursday - 11 AM - 4 PM
Friday - 11 AM - 4 PM
Saturday - Closed

Service Times
This week's Torah portion is

Parshat Terumah
Candle Lighting
Havdalah
Motzei Shabbat, Feb 29, 6:15p
Thu, February 27 2020 2 Adar 5780