The Peak: High Holidays are Coming!
| | |
| --- | --- |
| Author | |
| Date Added | |
| Automatically create summary | |
| Summary | |
Peak of the Week 
 --------
September 21 - September 28, 2019
21 Elul - 28 Elul 5779
 Friday (Erev Shabbat) Services: 6:30 PM
Saturday Morning (Shabbat) Services: 9:30 AM Parashat Ki Tavo
Sunday Minyan: 9:15 AM
Torah Study: 10:15 AM 
---------
 High Holidays Are Almost here!
High Holidays are just over a week away. If you have not received your tickets, please contact the office! Please click here for all of the details.
Sign up for an honor here
Sign up to be a greeter here
Purchase Apple & Honey Kits here - great gifts! $10/kit!


Sunday, September 29-Erev Rosh Hashana, there will be no Hebrew  school.
A note about security: You will need to show your tickets as you enter the parking lot, so put them in your car today!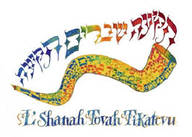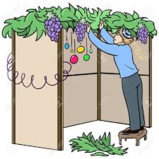 Come build the Sukkah with us!
We will be building the Sukkah on Sunday October 13 at 10 AM, join us later that evening for a potluck dinner. More details coming...but save the date to welcome Sukkot together!




We are taking orders for Lulav and Etrog! Please let the office know if you would like a tet. The cost is $40.00 and the last day to place orders is October 2.



If you would like to attend our community Break the Fast, the cost is $10.00. Please RSVP here

If you would like names in the Book Of Remembrance, Please send in your form or contact the office here ​​​​​​​. Entries are $5.00 each.

Volunteers Needed!



Come help Shari and the High Holy Day Cleaning Crew spiff up the sanctuary!
THIS Sunday 9/22/19 10:15am - clean (dust and vacuum) the bimah and ark and organize the cabinet in back of the ark, etc.
No need to RSVP, but please email or call the office with questions! 

Baby Seid Pool Update:


 Thanks to everyone who participated in the Baby Seid Pool!  We had 26 entrants, so the Baby Pool Laureate will win $130 and another $130 will be donated to Congregation Ner Tamid. It's still anyone's game until further notice!
Click here to see your time slot interval!



Our September Food Drive is in progress!
Bring as many non-perishable items as you can throughout September! Drop off to the JFS barrel in the office or by the front table in the sanctuary.
Donation ideas include: 
dry pasta         canned fish         beans      canned vegetables
Dried friut          nuts        oatmeal         rice        quinoa       crackers

​​​​​​​




Thank you to the Gourleys for their donation in memory of Debbi's grandmother.
Thank you to Roz Weisberg for her donation in memory of her husband, Harold Teplick.
Thank you to Sheldon and Harriet Wolpoff for their donation to the school.
Thank you to the Reismans for their donations toward the general fund, youth programming, and the Rabbi's fund.

Birthdays


Monday
Aaron Ammar
Eliana Abenaim
Noah Stashower-Marcus
Ruth Slonim
Thursday
Jerry Polansky
Merrill Gill
Anniversaries

Shabbat:
Rafael and Shuly Rokach
Did you know about the Jewish Broadcasting Service?
It may be available through your cable provider but you can also stream & browse their vast video library at https://jbstv.org/ ! JBS is a Jewish television channel featuring daily news from Israel, leading Jewish figures, issues & events of Jewish American importance and more! Thank you to Monty Mass for bringing this resource to our attention! If you find Jewish resources you'd like to share with the Ner Tamid community, please let us know!
Refuah Shleimah
 Josh Burns, April Stokes, Jessica bat Jean, Brian ben Alice, Emma bat Josephine, Dana bat Chava, Michele bat Virginia, ​​​​​Chaim Leib ben Martyl, Lab ben Esther, Robert Cohen, Itta Masha Bat Nechuma Ella, Sanci bat Esther v'Natan, Toby Cohen, Donald ben Violet, Basha bat Brendel, Sarci Cohen Michael, Thelma Press, Yamit Rachel bat Aharon Shimon v'Miryam Shoshanah, Kova Sheina bat Pesha, Fran Brint, Dovid ben Mariam, Charles Clark, Jack Mandel, Tim Gallivan, Charlie Riemer, Benny Ammar 
We continue to remember 
Sam Levinson, Gloria Goldstein, Paul Schauder, Shamsi Shemirani, David Epstein, Harold Reisman, Aleksander Usach, Joe Schneiderman

Ner Tamid Synagogue
12348 Casa Avenida
Poway, CA 92064
Wed, February 26 2020
1 Adar 5780
Services Live
Click above on "Touch to Play" to listen live.
Call: (858) 777-0256
Office Hours
Sunday - 9:00 AM - 12:15 PM
Monday - Closed
Tuesday - 11 AM - 4 PM
Wednesday - 11 AM - 6:00 PM
Thursday - 11 AM - 4 PM
Friday - 11 AM - 4 PM
Saturday - Closed

Service Times
This week's Torah portion is

Parshat Terumah
Candle Lighting
Havdalah
Motzei Shabbat, Feb 29, 6:15p
Wed, February 26 2020 1 Adar 5780