The PEAK: Shanah Tovah!
| | |
| --- | --- |
| Author | |
| Date Added | |
| Automatically create summary | |
| Summary | |

Peak of the Week 
 --------
September 5 - September 11, 2021
28 Elul 5781 - 5 Tishrei 5782
 Kabbalat Shabbat/Ma'ariv Services - Family Shabbat (Friday) In-Person and Streaming Special Start time at 6:00 pm
 Shabbat Morning Services (Saturday) In-Person and Streaming at 9:30 am
Sunday Morning Minyan at 9:30am
Parashat VaYeilech
Shabbat Shuva

Weekly Events:
Thursday Evenings - The Men's Association of Ner Tamid In-Person
Happy Hour hosted jointly with the Men's Club of Adat Shalom
Sundays 10:15 (after morning minyan) Torah Cafe - Resuming September 12!
--------
This Week's Peak at a Glance
Up-to-date High Holiday information and Zoom Links
Sukkot is coming!
Sunday Morning Minyan needs you!
Shabbat Services
Torah Cafe, moving back to Sundays on September 12 with a special topic and guest teacher!
Return of Family Shabbat
Women's Weekend at Camp Mountain Chai
Ner Tamid Cookbook
B'YACHAD (Together) - A new singing group!
Sam S. Bloom Learning Center Calendar
Community Announcements

          High Holidays Update and
        Rosh Hashanah Zoom Links

Please Click Here for Erev Rosh Hashanah Zoom Link

Please Click Here for Rosh Hashanah Day 1 Zoom Link

Please Click Here for Rosh Hashanah Day 2 Zoom Link

For in-person attendance, please read below for important details and
reminder to bring High Holiday tickets and proof of vaccination upon arrival to High Holiday Services.

As we excitedly approach the High Holidays, we want to ensure you are aware of our action plan. (See details below)

We emailed more detailed notifications last week. Please contact the office at info@nertamidsd.org if you missed the information. For security purposes, we will not post this information on our website because the website is publicly accessible.



5781 High Holidays at Ner Tamid Synagogue
 
·
In-person indoor and outdoor attendance will be made available
for our High Holiday services. We will livestream all of our services on Zoom, and we welcome all who would prefer to attend services virtually to do so. (Please find the Zoom links in a separate email to come next week.)
·
Seating will be arranged so that chairs are in pods
 of singles, doubles, triples, up to a grouping of six with physical distancing from one pod of chairs to the next. We ask that a given household of attendees will sit together in their pod.
·
There will be 118 chairs in the sanctuary
 to accommodate for the necessary spacing between pods.
·
Additional outdoor seating will be available
 in the area outside the sanctuary under and around Rachel's tent as well as the shaded south side of the campus outside the sanctuary. Shade under and around Rachel's Tent during the daytime services will be provided by a large coverage, pop-ups, and umbrellas. Lighting will be provided during the evening services. Audio and visual will be made available to those seated outside.
·
Seating preference (indoors or outdoors) will be based on a first come, first seated basis
. Based on the responses to our survey and other conversations with members intentions, we anticipate having enough combined indoor and outdoor seating (indoor and outdoor) to accommodate all who wish to attend.
· As a precautionary measure, for airflow indoors, the doors on the south side of the sanctuary will remain open.
·
We will have two armed security guards.
 For additional security coverage we will have cars parked along the curb by the entrance to the walkway from the parking lot.
·
Be sure to have your High Holiday tickets ready to show.
 The only people permitted to drive into our parking lot will be attendees who can show their High Holiday tickets and Hilltop Preschool families who can show their parking pass which we have specially printed and given to the preschool director to distribute.
·
Everyone in attendance will be required to wear a face covering and show proof of vaccination upon arrival.
 Acceptable proof of vaccination includes the vaccination card, a photo copy of the vaccination card, or a photo on your cell phone of the vaccination card. (Underage children will be exempt from the requirement to show proof of vaccination. Children must remain with their parent(s)/guardian(s) during services if they are seated indoors except to use the restroom or enjoy some outdoor time.)

As we continue to prioritize our community's health and safety, we feel deeply grateful for this opportunity to come together joining in prayer and companionship, elevating our souls toward that higher spiritual level to which we are invited during this holy time of year. Whether you join us in-person or virtually, we look forward to sharing in the blessings that come with the Yamim Noraim (the Days of Awe).
Sukkot is coming!

SUKKAH BUILDING
We need your help to turn Rachel's Tent into our Ner Tamid Sukkah!
Interested in taking part in one of the first mitzvot of the new year?
Save the date:
Sunday morning, September 19

SUKKOT SERVICES
Tuesday, September 21 - Led by Dr. Sharna Shachar
Wednesday, September 22 - Led by Cantorial Intern Heather Seid

SHEMINI ATZERET
Tuesday morning with Yizkor, September 28 - Led by Dr. Sharna Shachar

SIMCHAT TORAH
Tuesday evening, September 28 - Dancing with the Torah!



Sunday Morning Minyan at Ner Tamid
Sundays at 9:30am




Come for the opportunity to connect and daven.
You are needed!
Please attend and do a great mitzvah to ensure we have a minyan. With your help, we can provide a minyan for those who are mourning or observing a yahrzeit to recite kaddish and honor memories of their loved ones.
Shabbat Services
Friday at 7:00pm
and
Saturday at 9:30 AM
In-person and on zoom!

Services can be viewed on our Zoom live stream every Friday evening and Saturday morning!

Join us virtually for uplifting Shabbat evening prayer and schmooze time with friends!

If you need help streaming, please contact the office at info@nertamidsd.org or call (858)777-0256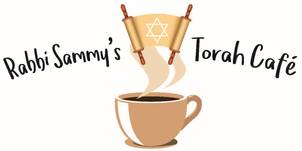 ***Torah Cafe will return to Sundays, 10:15am Sept 12***

In-person after Sunday minyan with Special Session
"Creating Your Legacy - How to Prepare Your Ethical Will"
Taught by Wendy Lupul
(in person - with care given to space and social distancing)



Preparing Your Ethical Will (Sharing the Voice from Your Heart) - Practical hands-on guidance how to share your values, etc. with your progeny. We'll address how to pass on wisdom and love to future generations, highlighting family history and cultural and spiritual values and religious traditions; blessings and expressions of love for, pride in, hopes and dreams for children and grandchildren; life-lessons and wisdom of life experience; requests for forgiveness for regretted actions; as well as the rationale for philanthropic and personal financial decisions.
 

​​​​​​​
Couldn't we all use more Torah and community right about now?

No prior knowledge needed. All learning levels are welcome.


Family Shabbat returns Friday, September 10th at 6:00 pm!
Come bring in Shabbat with Rabbi Sammy, Morah Jessie, Morah Leora, Cantorial Intern Heather, and the voices of our wonderful children!
Join some of your Ner Tamid Sisters at Camp Mountain Chai's 15th Annual Women's Weekend! It's all about YOU—connecting with yourself, with other women, and with nature.  When women gather at camp, magic happens.  Join us to feel enriched, powerful, and alive.

Hiking • Song Sessions • Shabbat Celebration
Meditation • Zumba • Dancing
Campfire • and S'mores

For more information and to register for this fun filled weekend go to the
Women's Weekend Page on the Camp Mountain Chai Website Found Here!
Be A Part Of Ner Tamid's Very Own Cookbook!


​​​​​​​
 Ner Tamid is starting a new project - a cook book to reflect our
amazing and diverse Jewish Community!
We are asking for your family favorites, the recipes that reflect your family traditions, the meals you go to time after time because they reflect happy memories.
We will be compiling these recipes and creating our very own Ner Tamid cook book.
Interested? Be a part of a great new tradition!

See more information about the cookbook here:
https://www.nertamidsd.org/nertamidcookbook
Submit your recipes to Ner Tamid by mail at 12348 Casa Avenida
Poway CA 92064 or email to info@nertamidsd.org or feel free to contact Diana Finkelstein at canadagal@me.com if you have ideas or questions.
B'YACHAD




Do you like to sing? If you said yes you are already more than qualified to join the new Ner Tamid Synagogue singing group, B'YACHAD!

All ages welcome!

B'yachad means "together," so if you're looking to be together with others who like music consider filling out the:
B'YACHAD Interest Form

Questions? Contact Heather Seid at heather@nertamidsd.org.
Upcoming School/USY Events

Friday, September 10 - First Family Shabbat!
Sunday, September 12 - School Begins!
Wednesday, September 22 at 6:30 pm - USY in the Sukkah!



Our teachers are excitedly getting ready for Hebrew School to begin!
The Office is OPEN!
Please note our summer office hours:
Monday: Closed
Tuesday: 11:00am - 4:00pm
Wednesday: 11:00am - 4:00pm
Thursday: Closed
Friday: 11:00am - 4:00pm
Shabbat: Closed
Sunday: Closed
Ner Tamid Caring Committtee



Life happens! 
We are here to support each other through life's ups and downs.  Especially during the pandemic, we want to keep in touch with our Ner Tamid community.  Let us know if you or someone you know would welcome a telephone call. Outreach to our members is always confidential.  Please contact the Ner Tamid office at (858) 777-0256 or e-mail us at info@nertamidsd.org.
Ner Tamid can now accept text messages!




Please text (858)382-5598 to contact us! 
 Please expect a response during business hours stated above.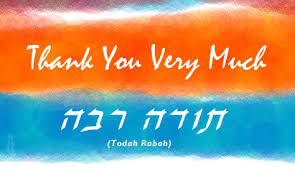 Thank you to Joan Levinson for her donation to the security fund in memory of her husband Sam Levinson
Share Your Simcha!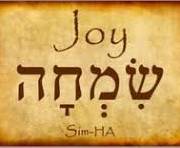 We  want to share your simcha with you! Do you have something amazing in your life that you want to share with your Ner Tamid family? When life affirming events occur we want to share our good fortune with others!

Give us a call and let us know what's going on! We'd love to share it in our weekly newsletter!
New baby in the family? Job promotion? Birthday or Anniversary Milestone? We at Ner Tamid want to know and help you celebrate your Simcha.

English Birthdays
Monday
Wendy Lupul
Nathaniel Wolpoff
Tuesday
Charles Greenfield

Wednesday
Carole Leblang

Friday
Ann Shemirani

Saturday
Rebeccah Quevedo-Prastein
Refuah Shleimah
 Rafael ben Avraham, Shlomit bat Isabelle, Josh Burns, April Stokes, Jessica bat Jean, Brian ben Alice, Emma bat Josephine, Dana bat Chava, Michele bat Virginia, ​​​​​Chaim Leib ben Martyl, Lab ben Esther, Robert Cohen, Itta Masha Bat Nechuma Ella, Sanci bat Esther v'Natan, Toby Cohen, Donald ben Violet, Basha bat Brendel, Sarci Cohen Michael, Thelma Press, Yamit Rachel bat Aharon Shimon v'Miryam Shoshanah, Kova Sheina bat Pesha, Charles Clark, Tim Gallivan, Charlie Riemer, Benny Ammar , Burt Tregub, Inna Landa,  Bernice Fried Brendal bat Gissa, Judy Mandel, Moshe Menachem Ben Aryeh leib, G'nesha Dina bat Rivka, Helen Horwitz, Masha bat Rachel, Steven Teplick, Slomo ben Hershel, Bellah Moshe'a bat Malke Rachel, Dr. Louis Towne, Chaya Binyamina bat Miriam, Donald Heath, Oilers ben Rivka



Yahrzeits
Wednesday, September 8
Adolf Gelber z''l, grandfather of Laurie Lichter-Heath

Friday, September 10
Jack Frank z"l

Sunday, September 12
Rebecca Weirzbicki z"l, grandmother of Charles Greenfield

Tuesday, September 14
Samuel Frank z"l, brother of Jack Frank
Faye Ladis z"l, mother of Arnold Ladis

Wednesday, September 15
A. Lyons Newman z"l, father of Irving Newman
Esther Cohen z"l, mother of Howard Cohen
Fannie Hanbrook z"l, mother of Shirley Sharff

Thursday, September 16
Hyman Hanbrook z"l, father of Shirley Sharff
Anne Brezak z"l, sister of Milly Hock

Friday, September 17
Arlene Goodman z"l, sister of Alice Polansky



We continue to remember 
  Alan Silk, Ruth Slonim, Victor Polansky, Amy Bartkowicz, Lorraine Waldman, Jack Mandel, Carol Rosenberg, Rod Hindman, Herbert Simmons, Bill Wolf,
​​​​​​​Jean Fleshler, Charles Cherwin, Guity Ghaddishah
Ner Tamid Synagogue
12348 Casa Avenida
Poway, CA 92064
Thu, October 28 2021
22 Cheshvan 5782
Services Live
Click above on "Touch to Play" to listen live.
Ner Tamid Summer Hours
Call: (858) 777-0256
Business Hours
Sunday - Closed
Monday - Closed
Tuesday - 11 AM - 4 PM
Wednesday - 11 AM - 4PM
Thursday - Closed
Friday - 11 AM - 4 PM
Saturday - Closed

Service Times
Friday Night
Candle Lighting

: 5:42pm
Friday Night Kabbalat Shabbat Services

: 7:00pm
Shabbat Day
Saturday Morning Shabbat Services with SIMCHAT BAT

: 9:30am
Havdalah

: 6:29pm
This week's Torah portion is

Parshat Chayei Sara
Candle Lighting
Havdalah
Motzei Shabbat, Oct 30, 6:29pm
Thu, October 28 2021 22 Cheshvan 5782