The PEAK: Last Call For Padres Tickets! Last Day to Register is FRIDAY July 30!
| | |
| --- | --- |
| Author | |
| Date Added | |
| Automatically create summary | |
| Summary | |

Peak of the Week 
 --------
July 25 - August 1, 2021 
 16 Av - 16 Av  5781
 Kabbalat Shabbat/Ma'ariv Services (Friday) In-Person and Streaming on Youtube at 7:00 pm
 Shabbat Morning Services (Saturday) In-Person and Streaming on Youtube at 9:30 am
Sunday Morning Minyan at 9:30am
Parashat Eikev
--------
Padres' Jewish Community Day at Petco Park!
August 22
(Padres vs. Phillies)

Please follow this link to RSVP

RSVP by THIS FRIDAY July 30th to be included in the Ner Tamid block of tickets.




Join the Ner Tamid Block for Jewish Community Day at Petco Park!
Tickets are $33.00
Order Your Mahzor Lev Shalem for the High Holidays!
Last day to order is THIS THURSDAY July 29!

At Ner Tamid, we are excited to continue to transition to the Mahzor Lev Shalem, as we began to do so last year.

When you order through Ner Tamid you get the United Synagogue of Conservative Judaism affiliate discount at $33 per book (includes shipping). Books will be delivered to Ner Tamid and made available for pick up. If you need financial assistance to acquire the new mahzor, please contact the office here .
While we encourage each member to have your own mahzor to bring to High Holidays, we understand that cost might be a hindrance. We therefore plan to order a select number of mahzorim as well. If you are able, we would greatly appreciate your great act of kindness to help offset the cost of the synagogue copies of the mahzor by dedicating the mahzor in honor or in memory of love one(s).

Please follow this link to order

Our community uses the "Siddur Lev Shalem for Shabbat and Festivals," the latest prayer book of the Rabbinical Assembly used by the Conservative Movement. This particular mahzor, like its Shabbat and Festival counterpart, is a beautiful prayer book in several aspects. Published in 2010 by the Rabbinical Assembly, this new mahzor presents a complete liturgy, restoring many traditional prayers that had not been included in earlier mahzorim. It contains a variety of commentaries from classical and modern-day rabbis, gender-sensitive translations, and "choreography" instructions as to when to sit, stand, bow, etc. English transliterations are offered for all prayers and lines recited aloud by the congregation. The page layout surrounds prayers with a variety of English commentaries and readings, as one finds in classical rabbinic commentaries. These commentaries and readings can help to provide greater depth and connection, understanding, and spirit in our prayer.
Summer Sundays at Ner Tamid
Bagels and Minyan
Sundays at 9:30am




Come for the opportunity to connect, daven, and enjoy a bagel with friends.
You are needed!
Please attend and do a great mitzvah to ensure we have a minyan. With your help, we can provide a minyan for those who are mourning or observing a yahrzeit to recite kaddish and honor memories of their loved ones.
USY Pool Party!
Monday August 16 at 4:00 pm
Hosted by the Ammars

Our USY Board is hosting a back to school pool party!

​​​​​​​


Do you have a 7th - 12th grader interested in joining the USY Board?
Attend the 3:15pm meeting immediately before the pool party.

Please follow this link to register
​​​​​​​
 In-Person Services Inside Our Beloved Sanctuary

It is with great excitement that we have returned to indoor services in our beloved, holy sanctuary, our spiritual home!
Come join us! No preregistration required (except for Friday, July 23 for services off site at the Pearls' home)

Facial Covering Policy
In accordance with the CDPH (California Dept. of Public Health), we do not require the wearing of facial coverings during indoor services for those who have been fully vaccinated against COVID-19. Per the CDPH guidelines, we will continue to require those who have not been vaccinated to wear a facial covering during indoor services. (Those who are younger than two years old will not be required to wear a facial covering.) These policies are subject to chage as we respond to the latest information available.

Not sure you are ready to come back? Services will still be live streaming on Youtube 
Youtube links for Friday night and Saturday services will each have their own recurring link.


Shabbat Services
Friday at 7:00pm
And
Saturday at 9:30 AM
In-Person and Livestreamed on Youtube!

Please watch for Rabbi Sammy's Shabbat email on Friday for the link to our Youtube channel!
Services can be viewed on a live stream every Friday evening and Saturday morning!

Join us virtually for uplifting Shabbat evening prayer and schmooze time with friends!

If you need help finding our Youtube channel, please contact the office at info@nertamidsd.org or call (858)777-0256
Torah Café
***No Torah Cafe This Tuesday 7/27***
We plan to resume Tuesday 8/3


Tuesdays at 6:30pm

Torah Cafe is hybrid for the summer!
Virtual and in-person learning hosted
at Rabbi Sammy's home
with light nosh
email rabbisammy@nertamidsd.org
for the address

Please click here for the Zoom link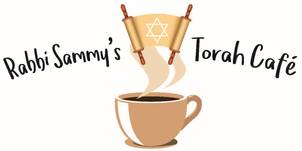 Couldn't we all use more Torah and community right about now?

No prior knowledge needed. All learning levels are welcome.
To attend in-person, we ask that you be fully vaccinated against COVID-19.
Be A Part Of Ner Tamid's Very Own Cookbook!


​​​​​​​

What makes Ner Tamid special? You do! And we are looking for your unique and special recipes. Ner Tamid is starting a new project - a cook book to reflect our
amazing and diverse Jewish Community!
We are asking for your family favorites, the recipes that reflect your family traditions, the meals you go to time after time because they reflect happy memories.
Please help us by sending your food favorites, kosher and kosher style.
( no shellfish, pork or mixing of meat and milk ).
Send a short story that relates to your recipe - what it means to you, who taught you how to cook it, what occasions was it served at, why is it special to you?
We will be compiling these recipes and creating our very own Ner Tamid cook book. Be a part of a great new tradition!

Submit your recipes to Ner Tamid by mail at 12348 Casa Avenida
Poway CA 92064 or email to info@nertamidsd.org or feel free to contact Diana Finkelstein at canadagal@me.com if you have ideas or questions.
The Office is OPEN!
Please note our summer office hours:
Monday: Closed
Tuesday: 11:00am - 4:00pm
Wednesday: 11:00am - 4:00pm
Thursday: Closed
Friday: 11:00am - 4:00pm
Shabbat: Closed
Sunday: Closed
Ner Tamid Caring Committtee



Life happens! 
We are here to support each other through life's ups and downs.  Especially during the pandemic, we want to keep in touch with our Ner Tamid community.  Let us know if you or someone you know would welcome a telephone call. Outreach to our members is always confidential.  Please contact the Ner Tamid office at (858) 777-0256 or e-mail us at info@nertamidsd.org.
Ner Tamid can now accept text messages!




Please text (858)382-5598 to contact us! 
 Please expect a response during business hours
Share Your Simcha!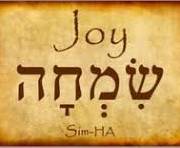 We  want to share your simcha with you! Do you have something amazing in your life that you want to share with your Ner Tamid family? When life affirming events occur we want to share our good fortune with others!

Give us a call and let us know what's going on! We'd love to share it in our weekly newsletter!
New baby in the family? Job promotion? Birthday or Anniversary Milestone? We at Ner Tamid want to know and help you celebrate your Simcha.


Thank you to Jeff Simmons for donating two amazing printers to the office
Upcoming Events
Tuesdays at 6:30pm -- Torah Cafe (Hybrid Virtual and In-Person at Rabbi Sammy's Home)
Thursday Evenings -- The Men's Association of Ner Tamid In-Person Happy Hour jointly with the Men's Club of Adat Shalom
Fridays at 7:00 PM -- ​​​Kabbalat Shabbat services (in-person and online)
Saturdays at 9:30 AM -- Saturday morning Shabbat Services (in-person and online)

Upcoming School/USY Events
 Updates coming soon
English Birthdays
Monday
Steven Levinsky

Tuesday
Marissa Cohen

Wednesday
Shea Polansky

Friday
Bailey Ader
Sarah Thien
Anniversaries
Tuesday
Dr. Theodore and Marcy Mazer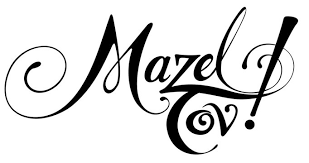 ​​​​​​​
Refuah Shleimah
 Josh Burns, April Stokes, Jessica bat Jean, Brian ben Alice, Emma bat Josephine, Dana bat Chava, Michele bat Virginia, ​​​​​Chaim Leib ben Martyl, Lab ben Esther, Robert Cohen, Itta Masha Bat Nechuma Ella, Sanci bat Esther v'Natan, Toby Cohen, Donald ben Violet, Basha bat Brendel, Sarci Cohen Michael, Thelma Press, Yamit Rachel bat Aharon Shimon v'Miryam Shoshanah, Kova Sheina bat Pesha, Charles Clark, Tim Gallivan, Charlie Riemer, Benny Ammar , Burt Tregub, Inna Landa,  Bernice Fried Brendal bat Gissa, Judy Mandel, Moshe Menachem Ben Aryeh leib, G'nesha Dina bat Rivka, Helen Horwitz, Masha bat Rachel, Steven Teplick, Slomo ben Hershel, Michael Jeser, Bellah Moshe'a bat Malke Rachel, Dr. Louis Towne, Chaya Binyamina bat Miriam, Donald Heath
Yahrzeits
Sunday 8/01
Carole Leblang for father, David Weber

Monday 8/02
Dan Cooperman for mother, Bernice Cooperman
Marilyn Steinweg for husband, Walter Steinweg

Friday 8/06
Roslyn Weisberg for husband, Bernie Weisberg
We continue to remember 
   Elenore Lieb, Frida Levinsky, Alan Silk, Ruth Slonim, Victor Polansky, Amy Bartkowicz, Lorraine Waldman, Jack Mandel, Carol Rosenberg, Rod Hindman, Herbert Simmons, Bill Wolf
Ner Tamid Synagogue
12348 Casa Avenida
Poway, CA 92064
Thu, October 28 2021
22 Cheshvan 5782
Services Live
Click above on "Touch to Play" to listen live.
Ner Tamid Summer Hours
Call: (858) 777-0256
Business Hours
Sunday - Closed
Monday - Closed
Tuesday - 11 AM - 4 PM
Wednesday - 11 AM - 4PM
Thursday - Closed
Friday - 11 AM - 4 PM
Saturday - Closed

Service Times
Friday Night
Candle Lighting

: 5:42pm
Friday Night Kabbalat Shabbat Services

: 7:00pm
Shabbat Day
Saturday Morning Shabbat Services with SIMCHAT BAT

: 9:30am
Havdalah

: 6:29pm
This week's Torah portion is

Parshat Chayei Sara
Candle Lighting
Havdalah
Motzei Shabbat, Oct 30, 6:29pm
Thu, October 28 2021 22 Cheshvan 5782