The PEAK: Registration For In Person Services Now Available!
| | |
| --- | --- |
| Author | |
| Date Added | |
| Automatically create summary | |
| Summary | |

Peak of the Week 
 --------
May 2 - May 9, 2021 
20 Iyyar - 27 Iyyar 5781
 Kabbalat Shabbat Shabbat Services (Friday) Live on Zoom at 7:00 pm
 Shabbat Morning Services (Saturday) Live on Zoom at 9:30 am
Shabbat Mevarchim Chodesh Sivan
Parashat Behar-Bechukotai
--------
Registration for In Person Services Is Now Available
Services start May 21-23!
Register and share services date preferences at the link below for Shabbat and Sunday Morning Minyan on May 21-23, May 28-30, June 4-6, and June 11-13.

Please follow this link to register

Please view the entire announcement with details here





We greatly appreciate the importance of our community's return to in-person services to each and every one of us. It is our strong desire to accommodate all who want to come. Although there is no guarantee that each person will get his or her top priority of services date attendance, we ask that you share your preferences in this form so we can ensure that we can accommodate your desires as best as we can. We are making it a top priority to organize the schedule of attendance so that all can come to services during these four weekends of Shabbat services and Sunday morning minyanim.

All Shabbat services and Sunday morning minyanim will be held outdoors with chairs and shade available. 
Not sure you are ready to come back? Services will still be live on Zoom!

Virtual Kabbalat Shabbat Service
Friday at 7:00pm

Please follow this link to join the May 7th service

Join us virtually for uplifting Shabbat evening prayer and schmooze time with friends!

If you plan to call in and need the Zoom Meeting ID and Password, please contact the office at info@nertamidsd.org or call (858)777-0256
Virtual Saturday Morning Shabbat Services
 Saturday 9:30am
 
Please follow this link to join the May 8th service

Join us on Zoom for soul-elevating Shabbat morning services: prayer, Torah chanting and learning, and schmooze time with friends!

If you plan to call in and need the Zoom Meeting ID and Password, please contact the office at info@nertamidsd.org here or call (858)777-0256
Dear Members and Friends,

It is with sadness that we announce the passing of
Herbert Simmons z"l, father of Jeff Simmons

With his permssion, you may share your condolences and offer support
​​​​​​​by reaching Jeff by email at jssimmons@gmail.com

Zichrono Liv'racha – May the memory of Herbert Simmons z"l always be a blessing to his family and to all who knew him.  May Adonai console Herbert's family, along with all the other mourners of Zion and Jerusalem. 

Shavuot Joint Services With Temple Beth El of South Orange County
May 16 - 18

Please follow this link to view the flyer with the full schedule and links to join

Ascending the Mountain
(An Almost) All Night Shavuot Experience
May 16-17, 2021 from 6:15pm-2:00am
 
Shavuot Day 1 Services
Monday, May 17 at 9:30am
 
Shavuot Day 2 Services with Yizkor
Tuesday, May 18 at 9:30am

As a sacred window in time, the holiday of Shavuot invites us into an experience of personal and communal revelation. More than a historical moment, the story of the Israelites receiving Torah at Mount Sinai is meant to be re-experienced by us as an opportunity to receive guidance around how to live our lives more "soulfully" - with a deeper sense of purpose and meaning
Join the communities of Temple Beth El of South Orange County, Ner Tamid Synagogue, and Temple Judea in an almost all night journey using sacred texts, stories, meditation, and music to ascend the mountain of revelation to reveal a Torah that is personal, authentic, and life-giving.

Torah (Cyber) Café

Tuesdays at 6:30pm
​​​​​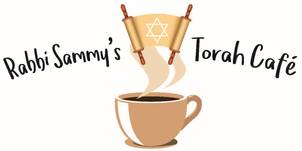 Click here for the Zoom Link
 
Couldn't we all use more Torah and community right about now?
Grab a nosh and log on for learning and schmoozing with friends.

No prior knowledge needed. All learning levels are welcome.


In a joint effort with Adat Shalom, Ner Tamid is bringing summer camp to Poway!

Hosted at Adat Shalom, The JCC will be providing 2 two week sessions:
June 24 - July 2 and July 5 - 16!

Please follow this link to view the flyer 
Want to stay connected but struggling with the technology?
 We want to know if you need help with technology. Don't miss out on our services and programs that we conduct remotely and primarily through Zoom. Please email or call the office to let us know you would like help learning how to use Zoom. We are here to help!
 If you are someone who is willing to lend your time to help other community members learn Zoom, please let us know.
Ner Tamid Caring Committtee



Life happens! 
We are here to support each other through life's ups and downs.  Especially during the pandemic, we want to keep in touch with our Ner Tamid community.  Let us know if you or someone you know would welcome a telephone call. Outreach to our members is always confidential.  Please contact the Ner Tamid office at (858) 777-0256 or e-mail us at info@nertamidsd.org.
Ner Tamid can now accept text messages!




Please text (858)382-5598 to contact us! 
 Please expect a response during business hours
Office Business Hours
Although the office is physically closed, we are still avaiable to help you! Contact us by calling (858)777-0256 and enter 6 to be connected directly to Christa or email info@nertamidsd.org for the office or accountant@nertamidsd.org for Beth (our fabulous bookkeeper)
Please note that we are available during the following hours 
Sunday 9:00 AM - 12:00 PM
Tuesday thru Friday 11:00 AM - 4:00 PM
We are "closed"/unavailable  Monday and Saturday
Share Your Simcha!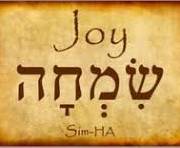 Mazel Tov to Matthew, son of Paul z'l and Terry Whitten, on his marriage to Rebecca, daughter of Jesse and Debra Rosen of Agora Hills, on April 24, 2021 in Santa Barbara!
 

We  want to share your simcha with you! Do you have something amazing in your life that you want to share with your Ner Tamid family? When life affirming events occur we want to share our good fortune with others!

Give us a call and let us know what's going on! We'd love to share it in our weekly newsletter!
New baby in the family? Job promotion? Birthday or Anniversary Milestone? We at Ner Tamid want to know and help you celebrate your Simcha.


Thank you to Terry Whitten for her donation for the recovery of Lanny Ladis
Upcoming Events

Tuesdays at 6:30pm -- Torah (Cyber) Cafe
Thursdays at 7:30 -- The Men's Association of Ner Tamid Virtual Happy Hour jointly with the Men's Club of Adat Shalom
Fridays at 7:00 PM -- ​​​Kabbalat Shabbat services (online) (Second Friday of the month is Family Shabbat with special start time at 6:30pm)
Saturdays at 9:30 AM -- Saturday morning Shabbat Services (online)
Sunday May 16 6:00pm -- Ascending the Mountain All Night Shavuot Experience (virtual), with Temple Beth El of South Orange County and Ner Tamid Synaoguge
Upcoming School/USY Events
Wednesday, May 5 at 4:00pm - ADL Guest Presenter, Kelsey Greenberg Young, with 6th/7th grade class
Friday, May 14 at 6:30pm - Virtual Family Shabbat
Sunday, May 16 at 9:30am - SSBLC Yom Chesed (Day of Lovingkindess)

English Birthdays
Tuesday
Brandon Griffith Weissenberg
Rhett Friel

Wednesday
Nicole Golden

Thursday
Diana Mass
Refuah Shleimah
 Josh Burns, April Stokes, Jessica bat Jean, Brian ben Alice, Emma bat Josephine, Dana bat Chava, Michele bat Virginia, ​​​​​Chaim Leib ben Martyl, Lab ben Esther, Robert Cohen, Itta Masha Bat Nechuma Ella, Sanci bat Esther v'Natan, Toby Cohen, Donald ben Violet, Basha bat Brendel, Sarci Cohen Michael, Thelma Press, Yamit Rachel bat Aharon Shimon v'Miryam Shoshanah, Kova Sheina bat Pesha, Charles Clark, Tim Gallivan, Charlie Riemer, Benny Ammar , Burt Tregub, Inna Landa,  Bernice Fried Brendal bat Gissa, Judy Mandel, Moshe Menachem Ben Aryeh leib, G'nesha Dina bat Rivka, Helen Horwitz, Lanny Ladis, Masha bat Rachel, Steven Teplick, Slomo ben Hershel
Yahrzeits
Sunday 5/09
Dr. Theodore Mazer for mother, Phyllis Mazer

Thursday 5/13
Ann Spector for father, David Fogle
Barbara Powell for brother, Steven Zaslofsky
Robert Cohen for father, Milton Cohen

Friday 5/14
Gerald Burke for mother, Eleanor Burke
Max Ader for father, Murray Ader

Shabbat 5/15
Harold Fisher for father, Hyman Fisher
We continue to remember 
   Marina Lupyan, Elenore Lieb, Frida Levinsky, Alan Silk, Ruth Slonim, Victor Polansky, Amy Bartkowicz, Lorraine Waldman, Jack Mandel, Carol Rosenberg, Rod Hindman
Ner Tamid Synagogue
12348 Casa Avenida
Poway, CA 92064
Sat, May 8 2021
26 Iyyar 5781
Services Live
Click above on "Touch to Play" to listen live.
Ner Tamid Business Hours
Call: (858) 777-0256
Business Hours
Sunday - 9:00 AM - 12:15 PM
Monday - Closed
Tuesday - 11 AM - 4 PM
Wednesday - 11 AM - 4PM
Thursday - 11 AM - 4 PM
Friday - 11 AM - 4 PM
Saturday - Closed

Today's Sefirah Count Is 41
היום אחד וארבעים יום שהם חמשה שבועות וששה ימים לעמר
Today's Calendar
Virtual Saturday Morning Services via Zoom

: 9:30am
Havdalah

: 8:05pm
---
Upcoming Programs & Events
---
View Calendar
Service Times
Friday Night
Virtual Family Shabbat

: 6:30pm
Virtual Friday Night Services

: 7:00pm
Candle Lighting

: 7:22pm
Shabbat Day
Virtual Saturday Morning Services via Zoom

: 9:30am
Havdalah

: 8:11pm
This week's Torah portion is

Parshat Behar-Bechukotai
Candle Lighting
Havdalah
Motzei Shabbat, May 8, 8:05pm
Sat, May 8 2021 26 Iyyar 5781