The PEAK: Bat Mitzvah Ceremony of Alisa Privorotskiy AND Family Shabbat This Weekend!
| | |
| --- | --- |
| Author | |
| Date Added | |
| Automatically create summary | |
| Summary | |

Peak of the Week 
 --------
March 7 - March 14  2021 
23 Adar - 1 Nisan 5781
 Family Shabbat Services (Friday) Live on Zoom at 6:30 pm
Shabbat Morning Services (Saturday) Live on Zoom at 9:30 am
Shabbat HaChodesh
Shabbat Mevarchim Chodesh Nisan
Parashat Vayakhel-Pekudei
--------
Virtual Family Shabbat Service
Friday 6:30pm




Join Morah Jessie and Heather virtually for an evening of prayer and song!

No registration required.

Please follow this link to join the March 12th service

If you plan to call in and need the Zoom Meeting ID and Password, please contact the office at info@nertamidsd.org or call (858)777-0256


Residents in Skilled Nursing Facilities have been particularly affected by COVID-19.

 Jewish Family Services (JFS) is asking for our help!
 These residents would love to have hand-written cards with warm hello messages. Let's help put a smile on someone's face. They will be delivered to one of some of the 88 facilities in which JFS services.  We will have a collection box outside the office for you to drop off your cards.
Collection times are:
Tuesday - Friday: 10am - 4pm
Sundays 2pm - 4pm

Please follow this link for more information and suggestions for notes and cards
Congregants are invited to join school parents for:
Strategies for Raising a Resilient Child
There is much discussion about how children being raised today lack grit and resilience. In this one-hour presentation, Doug Rosen will offer suggestions on how to raise a child who can handle conflict and can suffer disappointment without falling apart, self-medicating with drugs and alcohol, or engaging in self-harming behaviors. High school can be a time of tremendous anxiety as students struggle with social acceptance, tough competition, huge time demands, and academic pressure. Doug will discuss the importance of having open lines of communication and arming your children with the confidence to make good decisions and guiding them on how to live a life in balance.
Please RSVP here
 
Gourmet Connections and Rosh Chodesh Group Passover Cooking Demonstration
No Matzah Required!
Sunday March 14, 2021 4:00 p.m.

 


                       Join us via zoom, as we enter the new month of Nisan and start preparations for Passover. 
 Learn about alternatives to tradition Passover dishes that are family friendly and easy to prepare, no matzah required!
                                                    
 Shari Michlovitz will present an overview of recipes that include: Lettuce Wrapped Lamb Kofta on a Cinnamon Skewer,          
  Zucchini Fries, Israeli Salad and Fruit Sorbet.
Please contact the office here or Shari to RSVP or for more information. 
Recipes will be shared by pdf.
Torah (Cyber) Café

​​​​​​​Tuesdays at 6:30pm
​​​​​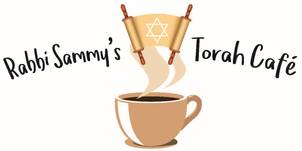 Click here for the Zoom Link
 
Couldn't we all use more Torah and community right about now?
Grab a nosh and log on for learning and schmoozing with friends.
No prior knowledge needed. All learning levels are welcome.
Want to stay connected but struggling with the technology?
 We want to know if you need help with technology. Don't miss out on our services and programs that we conduct remotely and primarily through Zoom. Please email or call the office to let us know you would like help learning how to use Zoom. We are here to help!
 If you are someone who is willing to lend your time to help other community members learn Zoom, please let us know.
Ner Tamid Caring Committtee



Life happens! 
We are here to support each other through life's ups and downs.  Especially during the pandemic, we want to keep in touch with our Ner Tamid community.  Let us know if you or someone you know would welcome a telephone call. Outreach to our members is always confidential.  Please contact the Ner Tamid office at (858) 777-0256 or e-mail us at info@nertamidsd.org.
Office Business Hours
Although the office is physically closed, we are still avaiable to help you! Contact us by calling (858)777-0256 and enter 6 to be connected directly to Christa or email info@nertamidsd.org for the office or accountant@nertamidsd.org for Beth (our fabulous bookkeeper)

Please note that we are available during the following hours 
Sunday 9:00 AM - 12:00 PM
Tuesday thru Friday 11:00 AM - 4:00 PM
We are "closed"/unavailable  Monday and Saturday
Share Your Simcha!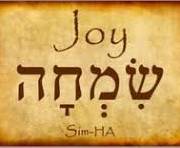 While our space is physically closed, we still want to share your simcha with you! Do you have something amazing in your life that you want to share with your Ner Tamid family? When life affirming events occur we want to share our good fortune with others!

Give us a call and let us know what's going on! We'd love to share it in our weekly newsletter!
New baby in the family? Job promotion? Birthday or Anniversary Milestone? We at Ner Tamid want to know and help you celebrate your Simcha.
Upcoming Events

Tuesdays at 6:30pm -- Torah (Cyber) Cafe
Thursdays at 7:30 -- The Men's Association of Ner Tamid Virtual Happy Hour jointly with the Men's Club of Adat Shalom
Fridays at 7:00 PM -- ​​​Kabbalat Shabbat services (online) (Second Friday of the month is Family Shabbat with special start time at 6:30pm)
Saturdays at 9:30 AM -- Saturday morning Shabbat Services (online)
Upcoming School/USY Events
March 20 at 9:30am - Bar Mitzvah Ceremony of Brian Hock​​​​​
 March 24th 4:30pm: Master Storytelling: The Passover Story through the eyes of Miriam & Aaron
April 24-25: 5:00pm --9:30pm – 9:15amUSY Into the Night
Join with other chapters for a late night of virtual activities, followed by the option to re-join in the morning for breakfast making and eating.
Grades 7-12.
April 17: Bar Mitzvah Ceremony for Cameron Radway-Kruger
English Birthdays
Sunday
Beverly Greenfield

Monday
Lianna Friedman

Tuesday
Karen Shaw

Wednesday
Andrew Spector
Ben Nassery
Marie Arbeiter
Paris Shemirani

Thursday
Heather Seid

Friday
Jerold (Jerry) Eichenbaum

Shabbat
Laurie Lichter-Heath
Anniversaries
Tuesday
Solomon and Diana Finkelstein
​​​​​​​
Refuah Shleimah
 Josh Burns, April Stokes, Jessica bat Jean, Brian ben Alice, Emma bat Josephine, Dana bat Chava, Michele bat Virginia, ​​​​​Chaim Leib ben Martyl, Lab ben Esther, Robert Cohen, Itta Masha Bat Nechuma Ella, Sanci bat Esther v'Natan, Toby Cohen, Donald ben Violet, Basha bat Brendel, Sarci Cohen Michael, Thelma Press, Yamit Rachel bat Aharon Shimon v'Miryam Shoshanah, Kova Sheina bat Pesha, Charles Clark, Tim Gallivan, Charlie Riemer, Benny Ammar , Burt Tregub, Inna Landa,  Bernice Fried Brendal bat Gissa, Judy Mandel, Moshe Menachem Ben Aryeh leib, G'nesha Dina bat Rivka, Helen Horwitz
Yahrzeits
Monday 3/15
Stuart Gross for father Andrew Gross
We continue to remember 
   Annadelle Jacob, Shirlee Gloger Abrams, Marina Lupyan, Elenore Lieb, Frida Levinsky, Alan Silk, Ruth Slonim, Victor Polansky, Amy Bartkowicz, Lorraine Waldman, Jack Mandel, Carol Rosenberg, Rod Hindman
Ner Tamid Synagogue
12348 Casa Avenida
Poway, CA 92064
Sat, April 17 2021
5 Iyyar 5781
Services Live
Click above on "Touch to Play" to listen live.
Ner Tamid Business Hours
Call: (858) 777-0256
Business Hours
Sunday - 9:00 AM - 12:15 PM
Monday - Closed
Tuesday - 11 AM - 4 PM
Wednesday - 11 AM - 4PM
Thursday - 11 AM - 4 PM
Friday - 11 AM - 4 PM
Saturday - Closed

Tonight's Sefirah Count Is 21
היום אחד ועשרים יום שהם שלשה שבועות לעמר
Today's Calendar
---
Upcoming Programs & Events
---
View Calendar
Service Times
Friday Night
Virtual Friday Night Services

: 7:00p
Candle Lighting

: 7:06p
Shabbat Day
This week's Torah portion is

Parshat Tazria-Metzora
Candle Lighting
Havdalah
Motzei Shabbat, Apr 17, 7:50p
Sat, April 17 2021 5 Iyyar 5781