The PEAK: Thank You To Everyone For Making High Holidays So Special!
| | |
| --- | --- |
| Author | |
| Date Added | |
| Automatically create summary | |
| Summary | |

Peak of the Week 
 --------

 October 11 - October 18, 2020
23 Tishrei  - 30 Tishrei 5781
Kabbalat Shabbat Services (Friday) Live on Zoom at 7:00 pm (See info below)
Shabbat Morning Services (Saturday) Live on Zoom at 9:30 am (See info below)
Parashat Bereshit

--------
Thank You!




A big thank you to everyone who contributed to and attended High Holiday Services this past month.
Thank you to Rabbi Sammy and Dr. Cantor Sharna Shachar for such beautiful and meanigful High Holiday services in all these unconventional virtual times.
Thank you to Liliane Eichenbaum our VP of Ritual for her many hours of hard work orchestrating and collaborating with Rabbi Sammy and Sharna. 
Thank you to our Executive VP Max Ader and bookkeeper Beth Stenquist for their hard work in keeping the audio and video looking and sounding amazing.
Thank you to our Administrator, Christa Mandel, for all of her hard work and preperation with a variety of logistics.
And thank you to everyone who  read Torah, shared music, shared your personal stories and who attended and created a virtual community experience around the virtual services and activities!
Virtual Kabbalat Shabbat Service
Friday 7:00pm

Join us virtually for uplifting Shabbat evening prayer and schmooze time with friends!

No registration required.

Please follow this link to join the service

If you plan to call in and need the Zoom Meeting ID and Password, please contact the office here or call (858)777-0256
Virtual Shabbat Morning Services
 Saturday 9:30am
 
Join us on Zoom for soul-elevating Shabbat morning services: prayer, Torah chanting and learning, and schmooze time with friends!

Please follow this link to join the service

If you plan to call in and need the Zoom Meeting ID and Password, please contact the office here or call (858)777-0256
Want to stay connected but struggling with the technology?
 We want to know if you need help with technology. Don't miss out on our services and programs that we conduct remotely and primarily through Zoom. Please email or call the office to let us know you would like help learning how to use Zoom. We are here to help!
 If you are someone who is willing to lend your time to help other community members learn Zoom, please let us know.
Ner Tamid Caring Committtee



Life happens! 
We are here to support each other through life's ups and downs.  Especially during the pandemic, we want to keep in touch with our Ner Tamid community.  Let us know if you or someone you know would welcome a telephone call. Outreach to our members is always confidential.  Please contact the Ner Tamid office at (858) 777-0256 or e-mail us at info@nertamidsd.org.
Office Business Hours
Although the office is physically closed, we are still avaiable to help you! Contact us by calling (858)777-0256 and enter 6 to be connected directly to Christa or email info@nertamidsd.org for the office or accountant@nertamidsd.org for Beth (our fabulous bookkeeper)

Please note that we are available during the following hours 
Sunday 9:00 AM - 12:00 PM
Tuesday thru Friday 11:00 AM - 4:00 PM
We are "closed"/unavailable  Monday and Saturday
Share Your Simcha!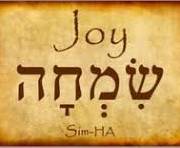 While our space is physically closed, we still want to share your simcha with you! Do you have something amazing in your life that you want to share with your Ner Tamid family? When life affirming events occur we want to share our good fortune with others!

Give us a call and let us know what's going on! We'd love to share it in our weekly newsletter!
New baby in the family? Job promotion? Birthday or Anniversary Milestone? We at Ner Tamid want to know and help you celebrate your Simcha.
Upcoming Events
​​​​​​Kabbalat Shabbat services -- Friday evenings 7:00 PM (online) (Second Friday of the month is Family Shabbat with special start time at 6:30pm)
Saturday morning Shabbat Services -- Saturday Mornings 9:30 AM (online)


Upcoming School/USY Events
Saturday, October 24th at 6:30pm USY Havdalah & Game Night. Grades 7-12
Sunday, October 25th at 10:15am 6th grade bnei mitzvah parent orientation.
Saturday, December 5th: USY Teen Torah Troop Shabbat.
​​​​​​​ Teens wanted for reading Torah, haftarah, and leading services. Contact jessie@nertamidsd.org to sign up
English Birthdays
Sunday
Linda Dreyfuss

Monday
Max Ader

Wednesday
Elaine (Lanny) Ladis
Ginny Shabatay

Thursday
Anya Lender

Friday
Chuck Gourley
Refuah Shleimah
 Josh Burns, April Stokes, Jessica bat Jean, Brian ben Alice, Emma bat Josephine, Dana bat Chava, Michele bat Virginia, ​​​​​Chaim Leib ben Martyl, Lab ben Esther, Robert Cohen, Itta Masha Bat Nechuma Ella, Sanci bat Esther v'Natan, Toby Cohen, Donald ben Violet, Basha bat Brendel, Sarci Cohen Michael, Thelma Press, Yamit Rachel bat Aharon Shimon v'Miryam Shoshanah, Kova Sheina bat Pesha, Charles Clark, Jack Mandel, Tim Gallivan, Charlie Riemer, Benny Ammar , Burt Tregub, Inna Landa, Rae Harvey, Marilyn Steinweg,  Bernice Fried Brendal bat Gissa, Nachem Lieb ben Masha Neil Markus
Yahrzeits
Tuesday 10/13
Perla Fox for father Louis Grossberg

Wednesday 10/14
Harlan Friedman for Mother Laura Friedman

Shabbat 10/16
Mitch Seid for father Murray Seid
We continue to remember 
 Rabbi Hershel Brooks, Mark Olkon, Rosalie Taubman, Howard Falberg, Ellen Barnett, Eleanor Shuster, Annadelle Jacob, Shirlee Gloger Abrams, Marina Lupyan, Elenore Lieb, Frida Levinsky, Alan Silk, Ruth Slonim, Victor Polansky
Ner Tamid Synagogue
12348 Casa Avenida
Poway, CA 92064
Fri, October 30 2020
12 Cheshvan 5781
Services Live
Click above on "Touch to Play" to listen live.
Ner Tamid Business Hours
Call: (858) 777-0256
Business Hours
Sunday - 9:00 AM - 12:15 PM
Monday - Closed
Tuesday - 11 AM - 4 PM
Wednesday - 11 AM - 4PM
Thursday - 11 AM - 4 PM
Friday - 11 AM - 4 PM
Saturday - Closed

Service Times
Friday Night
Candle Lighting

: 5:40p
Virtual Friday Night Services

: 7:00p
Shabbat Day
Virtual Saturday Morning Services via Zoom

: 9:30a
Havdalah

: 6:27p
This week's Torah portion is

Parshat Lech Lecha
Candle Lighting
Havdalah
Motzei Shabbat, Oct 31, 6:27p
Fri, October 30 2020 12 Cheshvan 5781