The PEAK: Get Your Sukkah Ready! Join Us For Erev Sukkot and Sukkot Services This Weekend!
| | |
| --- | --- |
| Author | |
| Date Added | |
| Automatically create summary | |
| Summary | |

Peak of the Week 
 --------

September 27- October 4, 2020
 9 Tishrei  - 16 Tishrei 5781

Shabbat and Erev Sukkot Services (Friday) Live on Zoom at 7:00 pm (See info below)
Shabbat and Sukkot  Day 1 Services (Saturday) Live on Zoom at 9:30 am (See info below)
Sukkot Services Day 2 (Sunday)  Live on Zoom 9:30 am (See info below)

--------
Come Enjoy Some Peace in the Sukkah
October 5-9


We are happy to invite you enjoy time, in-person, in the Ner Tamid Sukkah.
Please click here for more information and to sign up for a time slot through our Signup Genius

High Holiday Food Drive continues through Sukkot!
 



  We will be continuing to collect food donations for JFS through Sukkot. If you have already donated, thank you, if you would still like to donate, please contact the office here   or call (858)777-0256 to make arrangements for drop off

Please follow this link for more information.


Want to stay connected but struggling with the technology?
 We want to know if you need help with technology. Don't miss out on our services and programs that we conduct remotely and primarily through Zoom. Please email or call the office to let us know you would like help learning how to use Zoom. We are here to help!
 If you are someone who is willing to lend your time to help other community members learn Zoom, please let us know.
Ner Tamid Caring Committtee



Life happens! 
We are here to support each other through life's ups and downs.  Especially during the pandemic, we want to keep in touch with our Ner Tamid community.  Let us know if you or someone you know would welcome a telephone call. Outreach to our members is always confidential.  Please contact the Ner Tamid office at (858) 777-0256 or e-mail us at info@nertamidsd.org.
Office Business Hours
Although the office is physically closed, we are still avaiable to help you! Contact us by calling (858)777-0256 and enter 6 to be connected directly to Christa or email info@nertamidsd.org for the office or accountant@nertamidsd.org for Beth (our fabulous bookkeeper)

Please note that we are available during the following hours 
Sunday 9:00 AM - 12:00 PM
Tuesday thru Friday 11:00 AM - 4:00 PM
We are "closed"/unavailable  Monday and Saturday
Share Your Simcha!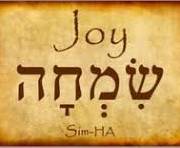 While our space is physically closed, we still want to share your simcha with you! Do you have something amazing in your life that you want to share with your Ner Tamid family? When life affirming events occur we want to share our good fortune with others!

Give us a call and let us know what's going on! We'd love to share it in our weekly newsletter!
New baby in the family? Job promotion? Birthday or Anniversary Milestone? We at Ner Tamid want to know and help you celebrate your Simcha.
Upcoming Events
​​​​​​Kabbalat Shabbat services -- Friday evenings 7:00 PM (online)
Saturday morning Shabbat Services -- Saturday Mornings 9:30 AM (online)
Friday, 10/9 at 6:30pm -- Family Shabbat (online)
Sunday, 10/11 at 9:30am -- Simchat Torah Hakafot & Israeli Dancing with Barbara Birenbaum (online)

Upcoming School/USY Events
Friday, 10/9 at 6:30pm -- Family Shabbat (online)
Sunday, 10/11 at 9:30am -- Simchat Torah Hakafot & Israeli Dancing with Barbara Birenbaum (online)

English Birthdays
Monday
Alexander Mandel

Wednesday
Mark Logan

Thursday
Michael Ifergan

Friday
Emily Diamond

Shabbat
Julius Fox
Anniversaries
Friday
Michael and Laura Ifergan
Refuah Shleimah
 Josh Burns, April Stokes, Jessica bat Jean, Brian ben Alice, Emma bat Josephine, Dana bat Chava, Michele bat Virginia, ​​​​​Chaim Leib ben Martyl, Lab ben Esther, Robert Cohen, Itta Masha Bat Nechuma Ella, Sanci bat Esther v'Natan, Toby Cohen, Donald ben Violet, Basha bat Brendel, Sarci Cohen Michael, Thelma Press, Yamit Rachel bat Aharon Shimon v'Miryam Shoshanah, Kova Sheina bat Pesha, Charles Clark, Jack Mandel, Tim Gallivan, Charlie Riemer, Benny Ammar , Burt Tregub, Inna Landa, Rae Harvey, Marilyn Steinweg,  Bernice Fried Brendal bat Gissa, Nachem Lieb ben Masha Neil Markus
Yahrzeits
Monday 10/05
Andrew Spector for father William Spector

Tuesday 10/06
Anton Muela for father Larry Muela

Wednesday 10/07
Teresa Whitten for grandmother Dora Adler

Thursday 10/08
Claudia Cohen for father Maurico Ribak

Friday 10/09
Helen Levinsky for Mother Edith Schumer and Father Sheldon Schumer
Steven Levinsky for Grandfather Sam Levinsky

Shabbat 10/10
Paris and Yousef Shemirani for Father Nematollah Shemirani


We continue to remember 
 Rabbi Hershel Brooks, Mark Olkon, Rosalie Taubman, Howard Falberg, Ellen Barnett, Eleanor Shuster, Annadelle Jacob, Shirlee Gloger Abrams, Marina Lupyan, Elenore Lieb, Frida Levinsky, Alan Silk, Ruth Slonin
Ner Tamid Synagogue
12348 Casa Avenida
Poway, CA 92064
Fri, October 30 2020
12 Cheshvan 5781
Services Live
Click above on "Touch to Play" to listen live.
Ner Tamid Business Hours
Call: (858) 777-0256
Business Hours
Sunday - 9:00 AM - 12:15 PM
Monday - Closed
Tuesday - 11 AM - 4 PM
Wednesday - 11 AM - 4PM
Thursday - 11 AM - 4 PM
Friday - 11 AM - 4 PM
Saturday - Closed

Service Times
Friday Night
Candle Lighting

: 5:40p
Virtual Friday Night Services

: 7:00p
Shabbat Day
Virtual Saturday Morning Services via Zoom

: 9:30a
Havdalah

: 6:27p
This week's Torah portion is

Parshat Lech Lecha
Candle Lighting
Havdalah
Motzei Shabbat, Oct 31, 6:27p
Fri, October 30 2020 12 Cheshvan 5781