The PEAK: High Holidays Update and Tisha B'Av Service July 29
| | |
| --- | --- |
| Author | |
| Date Added | |
| Automatically create summary | |
| Summary | |

Peak of the Week 
 --------
July 19, 2020- July 26, 2020
27 Tamuz - 5 Av 5780
Shabbat Evening (Friday)  Live on Zoom at 7:00pm (See Info Below)
Shabbat Morning (Saturday)  Live on Zoom 9:30 AM (See info below)
Parashat Devarim
---------
Tisha B'Av
Healing Service Interwoven With Ma'aariv and Eicha (Lamentations)
Wednesday, July 29 th at 8:00pm on Zoom

Hosted jointly by
Ner Tamid Synagogue
Temple Beth El of South Orange County
Temple Beth Emet (Anaheim)
The Jewish Collaborative of Orange County

Tisha B'Av (9 th day of the month of Av) is traditionally a day to commemorate the destruction of the
Temple in ancient times. In our time, we can also access this day to address Jewish communal memory
and experience of tragedy and trauma and as a day to process our personal feelings of sadness and grief. It
is crucial that we not suppress or hide from such challenging emotions, especially during the present time.
Please add your love and compassion to the communal network of support.
Join us on Zoom, as we interweave song and poetry of a Healing Service with a traditional brief ma'ariv
service and chanting of Eicha (Lamentations).

Please Click Here on July 29 th at 8:00pm to Join the Zoom Room
Want to stay connected but struggling with the technology?
 
We want to know if you need help with technology. Don't miss out on our services and programs that we conduct remotely and primarily through Zoom. Please email or call the office to let us know you would like help learning how to use Zoom. We are here to help!
 
If you are someone who is willing to lend your time to help other community members learn Zoom, please let us know.
Virtual Kabbalat Shabbat Service
Friday, July 3 7:00pm

Join us virtually for uplifting Shabbat evening prayer, candle lighting, and schmooze time with friends!

No registration required.

Please watch for an email from Rabbi Sammy with the link

If you plan to call in and need the Zoom Meeting ID and Password, please contact Rabbi Sammy


Virtual Shabbat Morning Services
 
Saturday, July 25 at 9:30am
 
Join us on Zoom for soul-elevating Shabbat morning services: prayer, Torah chanting and learning, and schmooze time with friends!
 
No registration required.
 
At 9:30am on Shabbat morning,

Please watch for an email from Rabbi Sammy with the link

If you plan to call in and need the Zoom Meeting ID and Password, please contact Rabbi Sammy
Ner Tamid Will Remain Closed to Physical
Gatherings until Reevaluation by August 3rd
 
In alignment with the CDC, state and our Covid-19 Advisory Task Force recommendations, we have extended our closure to physical gatherings until August 3rd as we continue to reevaluate the situation on a regular basis
 
We very much miss all of you and the opportunities to gather as a community
But in the interest of personal and public safety, we have made this very difficult decision and encourage you to remain connected to use thru phone, email and virtual means as we continue to encourage safe social distancing
 
We enjoy seeing you at our regular virtual services and we were thrilled to see
so many of you at our recent congregational Zoom meeting

Above all, we hope you can stay healthy and safe!
Office Business Hours
Although the office is physically closed, we are still avaiable to help you! Contact us by calling (858)777-0256 and enter 6 to be connected directly to Christa or email info@nertamidsd.org for the office or accountant@nertamidsd.org for Beth (our fabulous bookkeeper)

Please note that we are available during the following hours trhough summer:
Sunday 9:00 AM - 12:00 PM
Tuesday thru Friday 11:00 AM - 4:00 PM
We are "closed"/unavailable  Monday and Saturday
Want your own prayer book?
 
The Synagogue is planning to order Siddur Lev Shalem for Shabbat and Festivals, giving you the opportunity to  follow along at home, explore the beautiful commentary and poetry throughout the siddur and in the margins, and enhance your Shabbat and festival experience.

 Order through the synagogue allows you to receive  the United Synagogue affiliate discounted price of $29.40 (marked down from $49).
 
Please contact the office by phone or email to let us know how many books you would like and how you would like to process the payment.
We will be accepting orders until July 31
Share Your Simcha!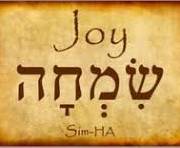 While our space is physically closed, we still want to share your simcha with you! Do you have something amazing in your life that you want to share with your Ner Tamid family? When life affirming events occur we want to share our good fortune with others!

Give us a call and let us know what's going on! We'd love to share it in our weekly newsletter!
New baby in the family? Job promotion? Birthday or Anniversary Milestone? We at Ner Tamid want to know and help you celebrate your Simcha.
Invitation To Participate In a Survey About Jewish Identity and Anti-Semitism

Dear Members of Ner Tamid, My name is Ben Fields and I am a graduate student from the Department of Sociology at the University of California, Riverside. I am writing to invite you to participate in my research study about Jewish identity and anti-Semitism. This study has come about from my own interest in understanding my Jewish identity and the rise of anti-Semitic events around the world and in the United States in particular. You are eligible to be in this study because you are a member of a Jewish community in Poway. This survey is important to both the field of sociology and the broader Jewish community as we look to understand how we react and change in the face of anti-Semitism. 

 If you decide to participate in this study, you will complete a 20-minute online survey. You are eligible to be entered into a lottery for one of 10 $35 Amazon.com gift cards. You do not need to complete the survey to be eligible for the lottery.


Remember, this is completely voluntary. You can choose to be in the study or not. If you would like to participate in the study, please click the link below to access the online survey. I do ask that you complete the survey in one sitting.
Should you have any questions, please email or contact me at bfiel007@ucr.edu or 206-714-6126.

Please follow this link to access the survey

 

If you would like to watch a short video explaining a little more of the project, please follow this link.

 Thank you very much.

Sincerely.

Ben Fields, M.Ed.

Sociology Graduate Student

University of California

Riverside, CA

ben.fields@email.ucr.edu | 206-714-6126
Check Out What Our Members Are Up To!

Missing Cara Freedman? Look no further, she has a YouTube channel! There you will find Jewish music videos for Moms with young kids, school aged kids and families.
Click here to be directed to Cara's YouTube channel!

------------------------------------------------------

​​​​​​​Naomi Lender has a new YouTube channel  "Miss Naomi 613" 

Visit her YouTube channel here!

------------------------------------------------------

Looking for ways to stay connected and support our community?
Our member and friend, Marubia Weissenberg, has been using her time at home to make lovely fascinators and kippot with flower designs to brighten our day. Please see the attached video for details to contact Marubia and purchase yours today. All profits will be donated to Ner Tamid.

Click Here for More Info and Marubia's Brief Video
Help Make Masks for Health Care Workers

Please click here for a link to the instructions on how to make masks to donate to health care workers.
Ner Tamid Caring Committtee


Life happens!  We support each other through life's ups and downs.  Would you like a visit or phone call?  Do you know of someone who would benefit from a visit or phone call?  We are here to support our Ner Tamid community.  Please contact the office at (858)777-0256 or info@nertamidsd.org for more information.  
Upcoming Events
Kabbalat Shabbat services -- Friday evenings 7:00 PM (online). 
Erev Tish'a B'Av Service July 29 More details coming soon
English Birthdays
Sunday
Gary Abenaim
Joan Levinson
Sarah Soriano
Wednesday
Alice Polansky
Sarina Jassy
Friday
Marilyn Steinweg
​​​​​​​
Anniversaries
Thursday
Mark and Laura Schaffroth
Friday
Steve and Lisa Singer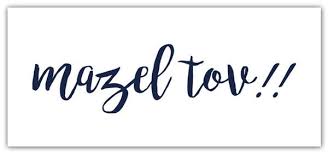 ​​​​​​​
Refuah Shleimah
 Josh Burns, April Stokes, Jessica bat Jean, Brian ben Alice, Emma bat Josephine, Dana bat Chava, Michele bat Virginia, ​​​​​Chaim Leib ben Martyl, Lab ben Esther, Robert Cohen, Itta Masha Bat Nechuma Ella, Sanci bat Esther v'Natan, Toby Cohen, Donald ben Violet, Basha bat Brendel, Sarci Cohen Michael, Thelma Press, Yamit Rachel bat Aharon Shimon v'Miryam Shoshanah, Kova Sheina bat Pesha, Charles Clark, Jack Mandel, Tim Gallivan, Charlie Riemer, Benny Ammar , Burt Tregub, Inna Landa, Rae Harvey, Marilyn Steinweg,  Bernice Fried Brendal bat Gissa, Nachem Lieb ben Masha Neil Markus
Yahrzeits
Monday 07/27
Erica Radway for Grandfather David Moren

Thursday 07/30
Nataliya, Igor, Polina, and Alisa Privorotskiy for Father, Father - in - law and Grandfather Aleksander Usach
Daniel Adler for Father Mendel Adler
 Martin Leblang for Step mother Sylvia Leblang
Milly Hock for sister Lenora Rosenthal

Friday 

07/31
Lorraine Waldman for mother Ethel Sperling
Lorraine Waldman for mother in law Mary Waldman

Shabbat 08/01
Chuck Gourley for father Paul Gourley
Jonathan Pearl for brother Michael E. Pearl
We continue to remember 
 Joe Schneiderman, Rabbi Hershel Brooks, Mark Olkon, Rosalie Taubman, Howard Falberg, Ellen Barnett, Eleanor Shuster, Annadelle Jacob, Shirlee Gloger Abrams, Marina Lupyan
Ner Tamid Synagogue
12348 Casa Avenida
Poway, CA 92064
Sat, October 31 2020
13 Cheshvan 5781
Services Live
Click above on "Touch to Play" to listen live.
Ner Tamid Business Hours
Call: (858) 777-0256
Business Hours
Sunday - 9:00 AM - 12:15 PM
Monday - Closed
Tuesday - 11 AM - 4 PM
Wednesday - 11 AM - 4PM
Thursday - 11 AM - 4 PM
Friday - 11 AM - 4 PM
Saturday - Closed

Service Times
Friday Night
Candle Lighting

: 4:34p
Virtual Friday Night Services

: 7:00p
Shabbat Day
Virtual Saturday Morning Services via Zoom

: 9:30a
Havdalah

: 5:21p
This week's Torah portion is

Parshat Lech Lecha
Candle Lighting
Havdalah
Motzei Shabbat, Oct 31, 6:27p
Sat, October 31 2020 13 Cheshvan 5781