The PEAK: Israel Engagement Edition!
| | |
| --- | --- |
| Author | |
| Date Added | |
| Automatically create summary | |
| Summary | |

Peak of the Week 
 --------
July 5, 2020- July 12, 2020
13 Tamuz - 20 Tamuz 5780
Shabbat Morning Services will be Recorded Remotely and Uploaded to Be Shared
Shabbat Evening (Friday) Will be Live on Zoom at 7:00pm (See Info Below)
Parashat Pinchas
---------
            VISIT ISRAEL LIVE FROM YOUR LIVING ROOM
 
Can't get to Israel?  Let Israel come to you with Jewish National Fund's Virtual tours -- completed with a licensed tour guide!



 
Join a "busload" of 25 participants from Ner Tamid (each Zoom connection is considered a participant) on this five-day journey and experience biblical and modern Israel, famous tourist and off-the-beaten  path sites, JNF projects and places, and hidden gems.  See the Old City of Jerusalem, Ayalon Institute, Rosh HaNikra, Akko, the JNF Sderot Indoor Recreation Center, Be'er Sheva, timna Park, and more without leaving your house.  
 
Your $50 registration fee includes one Zoom spot, one hour of touring Monday - Thursday), a break, followed by a dinner/cocktail/social hour.  Friday features a one hour pre-Shabbat experience.  Show your support for tourism in Israel whether it's your first or tenth trip.
 
For more information or to make a reservation, contact Terry Whitten at
858.487.5424 or at terry.a.whitten@email.com.  Registration for Ner Tamid members will be given priority through July 17, 2020 for a tour in late August or early September.  
A Message from the House of Israel in Balboa Park

You can help the House of Israel continue our educational mission and provide a special gift to San Diego.

The House of Israel makes an annual gift to the people of San Diego by handing out thousands of free tomato plants grown from Israeli seeds at Balboa Park's Earth Day celebration. This year, the event was canceled due to COVID 19, but we've found a way to get our tomatoes out to the community and educate about Israel at the same time.

​​​​​​​
Jim Sherman grows our plants and generously donates them ever year. His brainstorm is to provide free flats of tomato plants to volunteers who will then put them on a table in their front yards for passers-by to take, along with a brochure about how to care for them. The brochure includes information about Israel's agricultural innovations.
If you'd like to participate, click here to download the brochure and print some out on your home computer to set out with the plants. Don't worry if you can't print in color--black and white is fine!

Please do NOT request money for the plants or set out a donation box. Thanks to Jim, we are able to offer these as our gift to our beautiful home town of San Diego.

Jim expects the plants to be ready for pickup in the Del Cerro area between July 10 and July 15, depending on the weather. To contact Jim and coordinate a pickup, please email jsherm415@aol.com.

Please help the House of Israel continue our educational mission and provide a special gift to San Diego. Thanks for your help!
Virtual Kabbalat Shabbat Service
Friday, July 3 7:00pm

Join us virtually for uplifting Shabbat evening prayer, candle lighting, and schmooze time with friends!

No registration required.

At 7:00pm on Friday, just click on this link to get to the Zoom room

If you plan to call in and need the Zoom Meeting ID and Password, please contact Rabbi Sammy


Ner Tamid Will Remain Closed to Physical
Gatherings until Reevaluation by August 3rd
 
In alignment with the CDC, state and our Covid-19 Advisory Task Force recommendations, we have extended our closure to physical gatherings until August 3rd as we continue to reevaluate the situation on a regular basis
 
We very much miss all of you and the opportunities to gather as a community
But in the interest of personal and public safety, we have made this very difficult decision and encourage you to remain connected to use thru phone, email and virtual means as we continue to encourage safe social distancing
 
We enjoy seeing you at our regular virtual services and we were thrilled to see
so many of you at our recent congregational Zoom meeting

Above all, we hope you can stay healthy and safe!


Thank you to Harvey and Marion Yurow for their donation in honor of Jerry and Liliane Eichenbaum's 50th wedding anniversary
Share Your Simcha!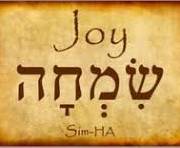 While our space is physically closed, we still want to share your simcha with you! Do you have something amazing in your life that you want to share with your Ner Tamid family? When life affirming events occur we want to share our good fortune with others!

Give us a call and let us know what's going on! We'd love to share it in our weekly newsletter!
New baby in the family? Job promotion? Birthday or Anniversary Milestone? We at Ner Tamid want to know and help you celebrate your Simcha.
Check Out What Our Members Are Up To!

Missing Cara Freedman? Look no further, she has a YouTube channel! There you will find Jewish music videos for Moms with young kids, school aged kids and families.
Click here to be directed to Cara's YouTube channel!

------------------------------------------------------

​​​​​​​Naomi Lender has a new YouTube channel  "Miss Naomi 613" 

Visit her YouTube channel here!

------------------------------------------------------

Looking for ways to stay connected and support our community?
Our member and friend, Marubia Weissenberg, has been using her time at home to make lovely fascinators and kippot with flower designs to brighten our day. Please see the attached video for details to contact Marubia and purchase yours today. All profits will be donated to Ner Tamid.

Click Here for More Info and Marubia's Brief Video
Help Make Masks for Health Care Workers

Please click here for a link to the instructions on how to make masks to donate to health care workers.
We have a new Phone number!



Please note our new number
 (858) 777-0256
Ner Tamid Caring Committtee


Life happens!  We support each other through life's ups and downs.  Would you like a visit or phone call?  Do you know of someone who would benefit from a visit or phone call?  We are here to support our Ner Tamid community.  Please contact the office at (858)777-0256 or info@nertamidsd.org for more information.  
Upcoming Events
Kabbalat Shabbat services -- Friday evenings 7:00 PM (online)
 Saturday Morning Shabbat services --  Starting July 18 via zoom! More deatails to come. 
English Birthdays


Sunday
Gloria Ekelchik
Monday
David Ammar
Marc Grossman
Tuesday
Sharon Jassy
Friday
Araceli Cruz
Anniversaries
Sunday
David and Xuefen Ammar
Harlan and Sharon Friedman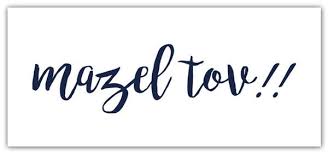 Refuah Shleimah
 Josh Burns, April Stokes, Jessica bat Jean, Brian ben Alice, Emma bat Josephine, Dana bat Chava, Michele bat Virginia, ​​​​​Chaim Leib ben Martyl, Lab ben Esther, Robert Cohen, Itta Masha Bat Nechuma Ella, Sanci bat Esther v'Natan, Toby Cohen, Donald ben Violet, Basha bat Brendel, Sarci Cohen Michael, Thelma Press, Yamit Rachel bat Aharon Shimon v'Miryam Shoshanah, Kova Sheina bat Pesha, Charles Clark, Jack Mandel, Tim Gallivan, Charlie Riemer, Benny Ammar , Burt Tregub, Inna Landa, Rae Harvey, Marilyn Steinweg,  Bernice Fried Brendal bat Gissa
Yahrzeits
Sunday 07/12
Christine Epstein for father of Edward Martin

Monday 07/13
Mark Perlmutter for father Lester Perlmutter

Thursday 07/16
Marlene Markus for sister Mariam Vego
We continue to remember 
 Harold Reisman, Aleksander Usach, Joe Schneiderman, Rabbi Hershel Brooks, Mark Olkon, Rosalie Taubman, Howard Falberg, Ellen Barnett, Eleanor Shuster, Annadelle Jacob, Shirlee Gloger Abrams, Marina Lupyan
Ner Tamid Synagogue
12348 Casa Avenida
Poway, CA 92064
Sat, October 31 2020
13 Cheshvan 5781
Services Live
Click above on "Touch to Play" to listen live.
Ner Tamid Business Hours
Call: (858) 777-0256
Business Hours
Sunday - 9:00 AM - 12:15 PM
Monday - Closed
Tuesday - 11 AM - 4 PM
Wednesday - 11 AM - 4PM
Thursday - 11 AM - 4 PM
Friday - 11 AM - 4 PM
Saturday - Closed

Service Times
Friday Night
Candle Lighting

: 4:34p
Virtual Friday Night Services

: 7:00p
Shabbat Day
Virtual Saturday Morning Services via Zoom

: 9:30a
Havdalah

: 5:21p
This week's Torah portion is

Parshat Lech Lecha
Candle Lighting
Havdalah
Motzei Shabbat, Oct 31, 6:27p
Sat, October 31 2020 13 Cheshvan 5781