The PEAK: Ner Tamid Closure For In Person Events Continues Thru July 6
| | |
| --- | --- |
| Author | |
| Date Added | |
| Automatically create summary | |
| Summary | |

Peak of the Week 
 --------
May 31, 2020- June 7, 2020
8 Sivan - 15 Sivan 5780
Shabbat Morning Services will be Recorded Remotely and Uploaded to Be Shared
Shabbat Evening (Friday) Will be Live on Zoom at 4:00pm (See Info Below)
Parashat Nasso
---------
 Ner Tamid Will Remain Closed To Physical Gatherings Until Reevaluation on July 6

In alignment with the CDC and state recommendations, we have extended our closure to physical gatherings until we reevaluate the situation by Monday July 6th.

We miss you all and miss all of the opportunities to gather as a community. But in the interest of personal and public safety, we have made this very difficult decision and encourage you to remain connected to us thru phone, email and virtual means as we continue to encourage safe social distancing.

We will also be distributing an online survey this week to get your input on this issue and any other topic that you'd like to share by name or anonymously

Above all, we hope you can stay healthy and safe!
 Family Shabbat and Graduation
with Cara Freedman
Friday 4:00 PM
Join Cara Freedman, Rabbi Sammy, and Morah Rivkah for the end of the school year and Hebrew School graduation services!

Follow this link to RSVP
A link to the service and password will be sent out one hour prior to the service


​​​​​​

Join our Search For A New Director of Youth Engagement and Education!

We have four Director of Youth Engagement & Education candidates scheduled for this week. We are looking forward to an interesting interview with each of them, they have all been asked to prepare a 5-10 minute teaching (directed at adults or children their choice).

The plan is to introduce the candidate and have them get to know us and teach us leaving a time for questions from the committee and then to the parents online.  We will send out an anonymous survey on each candidate shortly after their interview time.

Please follow the links below to join any or all of the interviews. 
These meetings are on the GoToMeeting platform.

Candidate #1 Jessie Birnbaum
Mon, Jun 1, 2020 7:00 PM - 8:00 PM (PDT)
​​​​​​​Follow this link to be connected to the meeting

Candidate #2 Judith Eisenberg
Wed, Jun 3, 2020 7:00 PM - 8:00 PM (PDT)
Follow this link to be connected to the meeting

Candidate #3 Leora Lazarus
Wed, Jun 3, 2020 8:00 PM - 9:00 PM (PDT)
Follow this link to be connected to the meeting

Candiate #4 Andrea McNellis
Thu, Jun 4, 2020 6:00 PM - 7:00 PM (PDT)
Follow this link to be connected to the meeting
Time To Renew Your Membership at Ner Tamid!




Membership renewal letters were sent last week. If you did not receive yours, please contact the office (858) 777 - 0256 or email us here
Share Your Simcha!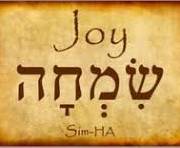 While our space is physically closed, we still want to share your simcha with you! Do you have something amazing in your life that you want to share with your Ner Tamid family? When life affirming events occur we want to share our good fortune with others!

Give us a call and let us know what's going on! We'd love to share it in our weekly newsletter!
New baby in the family? Job promotion? Birthday or Anniversary Milestone? We at Ner Tamid want to know and help you celebrate your Simcha.
Check Out What Our Members Are Up To!

Missing Cara Freedman? Look no further, she has a YouTube channel! There you will find Jewish music videos for Moms with young kids, school aged kids and families.
Click here to be directed to Cara's YouTube channel!

------------------------------------------------------

​​​​​​​Naomi Lender has a new YouTube channel  "Miss Naomi 613" 

Visit her YouTube channel here!

------------------------------------------------------

Looking for ways to stay connected and support our community?
Our member and friend, Marubia Weissenberg, has been using her time at home to make lovely fascinators and kippot with flower designs to brighten our day. Please see the attached video for details to contact Marubia and purchase yours today. All profits will be donated to Ner Tamid.

Click Here for More Info and Marubia's Brief Video
Help Make Masks for Health Care Workers

Please click here for a link to the instructions on how to make masks to donate to health care workers.
We have a new Phone number!



Please note our new number
 (858) 777-0256
Ner Tamid Caring Committtee


Life happens!  We support each other through life's ups and downs.  Would you like a visit or phone call?  Do you know of someone who would benefit from a visit or phone call?  We are here to support our Ner Tamid community.  Please contact the office at (858)777-0256 or info@nertamidsd.org for more information.  
Upcoming Events
All events have been postponed, new dates TBD

Upcoming Hebrew School and USY/Kadima Dates
All events have been postponed, new dates TBD
English Birthdays
Monday
Lydia Harari
Tuesday
Doug Bergman
Wednesday
Jonathan Weitz
​​​​​​​
Anniversaries
Thursday
Robert and Elise Rose
Shabbat
Martin and Diana Mass
​​​​​​​
Refuah Shleimah
 Josh Burns, April Stokes, Jessica bat Jean, Brian ben Alice, Emma bat Josephine, Dana bat Chava, Michele bat Virginia, ​​​​​Chaim Leib ben Martyl, Lab ben Esther, Robert Cohen, Itta Masha Bat Nechuma Ella, Sanci bat Esther v'Natan, Toby Cohen, Donald ben Violet, Basha bat Brendel, Sarci Cohen Michael, Thelma Press, Yamit Rachel bat Aharon Shimon v'Miryam Shoshanah, Kova Sheina bat Pesha, Charles Clark, Jack Mandel, Tim Gallivan, Charlie Riemer, Benny Ammar , Burt Tregub, Inna Landa, Rae Harvey
Yahrzeits
Monday 06/08
Alex Hock for father Aaron Hock
Anton Muela for mother Margaret Muela
Milly Hock for Aaron Hock

Wednesday 06/10
David Ammar for mother Pearl Ammar
Marcia Kaplan for grandfather Benjamin Spatz

Thursday 06/11
Erica Radway for Uncle Albert Usher Moren
We continue to remember 
 Harold Reisman, Aleksander Usach, Joe Schneiderman, Rabbi Hershel Brooks, Mark Olkon, Rosalie Taubman, Howard Falberg, Ellen Barnett, Eleanor Shuster, Annadelle Jacob, Shirlee Gloger Abrams
Ner Tamid Synagogue
12348 Casa Avenida
Poway, CA 92064
Sun, September 27 2020
9 Tishrei 5781
Services Live
Click above on "Touch to Play" to listen live.
Ner Tamid Business Hours
Call: (858) 777-0256
Business Hours
Sunday - 9:00 AM - 12:15 PM
Monday - Closed
Tuesday - 11 AM - 4 PM
Wednesday - 11 AM - 4PM
Thursday - 11 AM - 4 PM
Friday - 11 AM - 4 PM
Saturday - Closed

Today's Calendar
Candle Lighting

: 6:19p
Kol Nidrei

: 6:30p
---
Upcoming Programs & Events
---
View Calendar
Service Times
Friday Night
Candle Lighting

: 6:12p
Virtual Friday Night Services

: 7:00p
Shabbat Day
Virtual Saturday Morning Services via Zoom

: 9:30a
Candle Lighting

: 7:11p
Candle Lighting
Havdalah
Sun, September 27 2020 9 Tishrei 5781